Highland Park offers independent living, personal care, and secured memory care conveniently located on one site. Rest assured, you will experience exceptional care at all levels. Our 24 hour highly trained staff is available to assist with activities of daily living and much more. We provide the assistance you need to maintain a rich, full life, while remaining as independent as possible. Our goal is to provide the highest of standards, as well as the finest in care.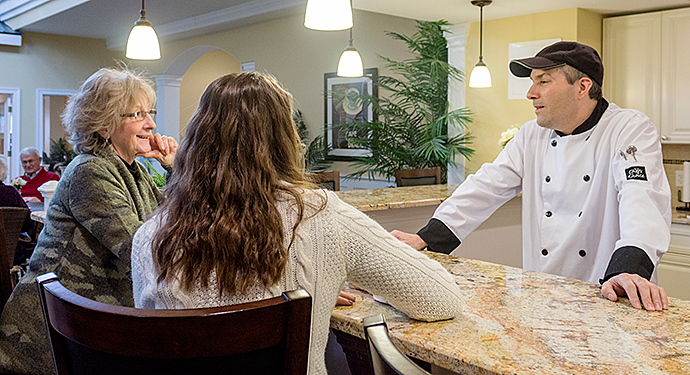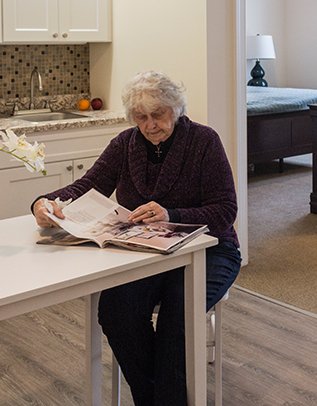 This level of care is available for seniors who want to continue to live an active lifestyle without the chores of owning a home and worries of living alone. You will be able to live independently in your apartment but have amenities available to you including three Nutritious Meals a Day, Weekly Housekeeping Services, Access to Free Washers and Dryers, Utilities, and Recreational activities 7 days a week. You will also have the luxury of maintenance free living.
This level is available for seniors who may require some assistance with their daily activities, but would like to keep their independence. Although our staff will promote independence, we offer assistance with bathing, grooming, dressing as needed. We also offer Medication Management, Laundry Services, Weekly Housekeeping Services, Three Nutritious Meals a Day, Utilities, Alert One Pendant Services, and Recreational activities 7 days a week.
Bridges at Highland Park is the area's premier memory care residence, offering personal care to individuals with memory impairment and those with increased needs. At Bridges, residents are offered a safe and secure environment, allowing them the freedom to live independently. Our dedicated and skilled staff is available 24 hours a day, 7 days a week, to provide a full continuum of care and to insure that dignity and individuality is maintained for every resident. This level of care offer our residents three nutritious meals a day, assistance with activities of daily living, laundry and housekeeping services, medication management, and utilities. Bridges also offers a structured daily schedule of activities and specialized programs.
Highland Park offers acoustic therapy to cut down on stress and to promote the resident's well-being. White noise is a sound frequency that one hears as a gentle hiss similar to wind rustling through the trees, a waterfall or ocean surf. It provides an oasis of calm that can help residents feel better. White noise can help with insomnia, and restlessness. Unlike playing music it can filter and mask distracting noises. The gentle continuous sound helps you relax and promotes a calm mood.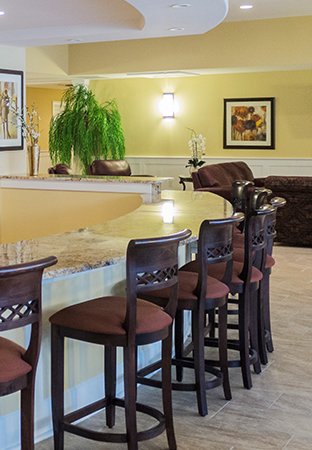 24-hour security ● Modern fire detection & sprinkler system ● All utilities including Wi-Fi ● No Entrance Fees ● Shopping trips and other outings ● On-Site Pharmaceutical Deliveries ● Post Office ● Access to on-site Home Health care services ● Cocktail Lounge ● Access to Physical, Occupational, and Speech Therapy ● Dry Cleaning Valet Service ● Theater Room ● Outdoor Courtyard ● Billiards Lounge ● Café ● Unisex Hair Salon ● Emergency Call System ● Pet Friendly ● Individual Climate Control ● Veteran Aid and Attendance ● Conveniently located near Shopping, Dining, and Fine entertainment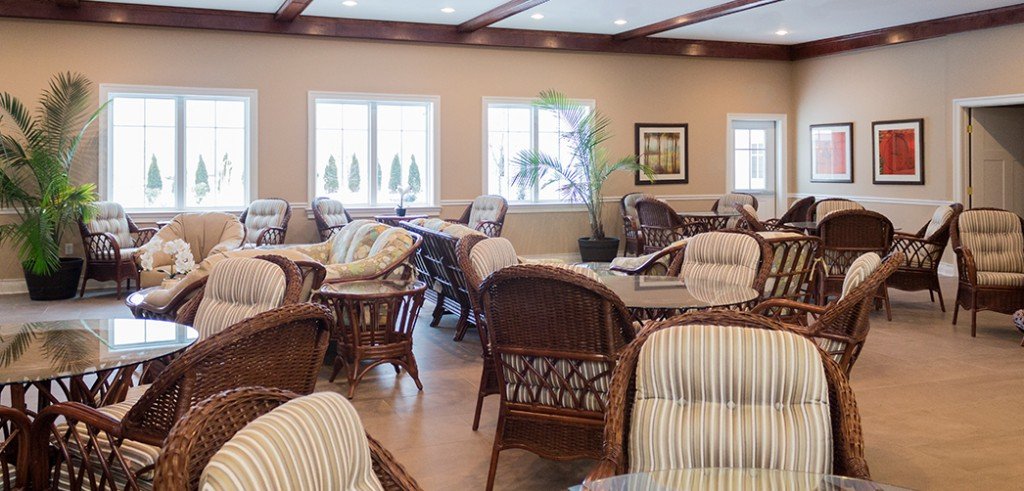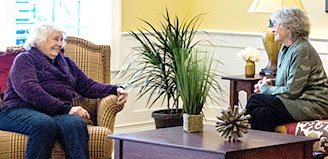 Contact us today for more information about Highland Park or to schedule a tour of our Senior Living Community.